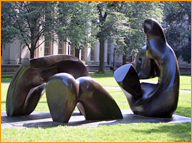 MIT-WHOI Joint Program students have access to two exciting locations in which to work, live and learn.
Find out what's going on at MIT and WHOI.
The 5 to 10-day "Jake Peirson Summer Cruise" with Sea Education Association (SEA) is organized for Joint Program students their first summer.
Students can reserve space for housing with either MIT in Cambridge or with WHOI in the Woods Hole area.
Polar bear swims, pig parties, intramural sports, donut hours at the WHOI student center, volunteer science coaching... students have many opportunities to build community within the Joint Program, within their MIT & WHOI departments, and across disciplines.