1000 degrees
The theme of the graduate reception this year was "The MIT-WHOI Joint Program is HOT… 1000 degrees!" The MIT-WHOI Joint Program celebrated its 1000th degree at a graduate reception in Woods Hole on June 1, 2016. The recipient of the 1000th degree was Rebecca Jackson, who earned her doctorate in Physical Oceanography.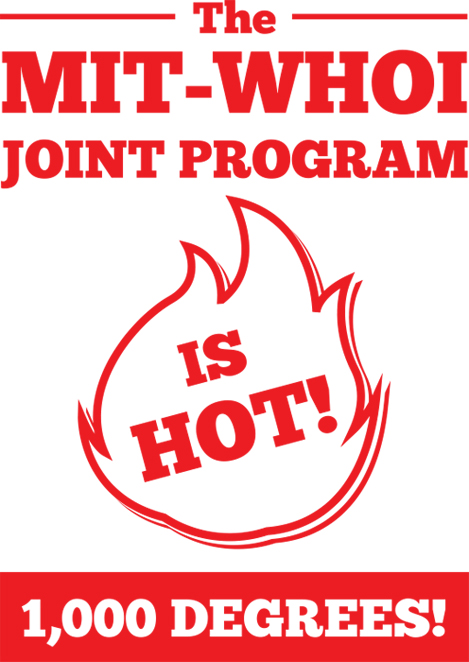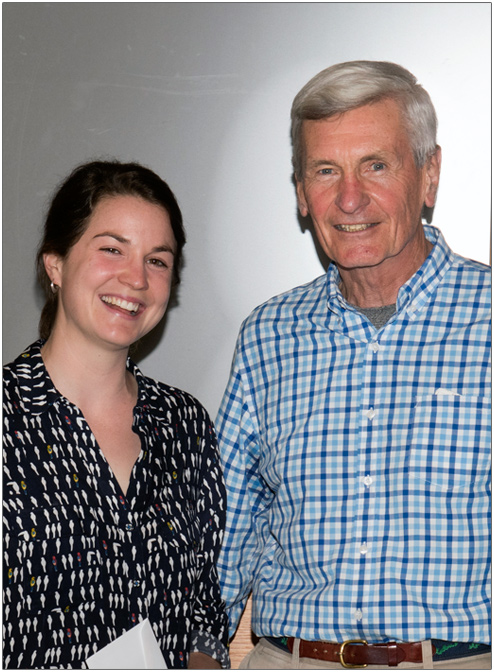 Becca Jackson, 1000th Joint Program degree recipient, and Frank Bohlen, first Joint Program degree recipient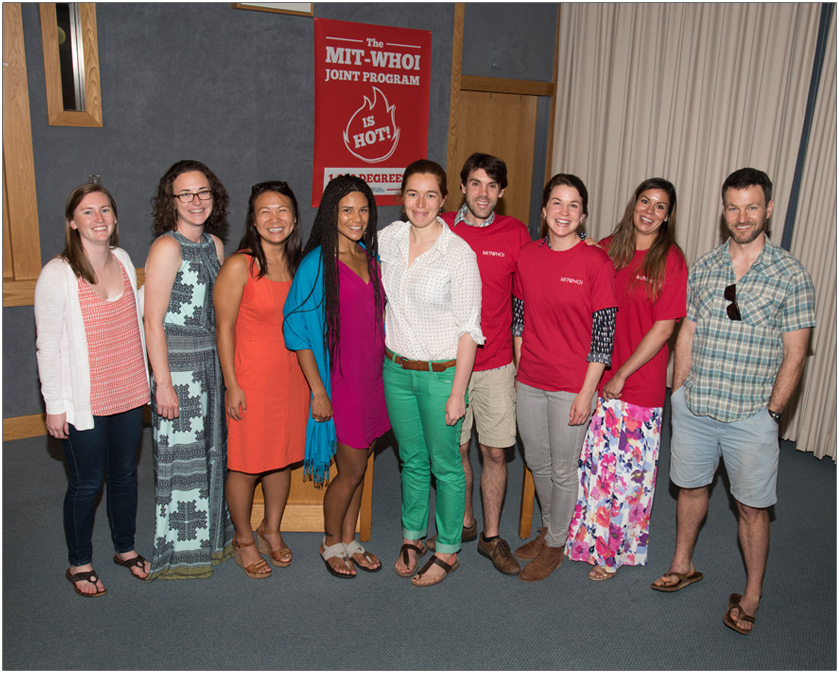 Members of the 2015-16 graduating class present at the WHOI graduate reception on June 1: (L-R) Melissa Moulton, Mara Orsecanin, Helen Feng, Bethanie Edwards, Harriet Alexander, Rene Boiteau, Becca Jackson, Sophia Merrifield, Ben Linhoff
Reaching a milestone
Reaching this milestone is an outstanding achievement, as is the legacy of the program.

— WHOI President and Director Mark Abbott
The two renowned scientific institutions joined forces in 1968 to create a Joint Program for Graduate Studies in Oceanography, and since that time, the JP has become among the most respected in the world.
"We are extremely proud to have reached this milestone," said James Yoder, vice president for Academic Programs and dean at WHOI. "Since its inception, the Joint Program has been instrumental in the development of oceanographic leaders and contributing to the advancement of our knowledge about the ocean, in the U.S. and internationally."
The first Joint Program degree recipient Frank Bohlen was at the reception to help celebrate the program's milestone and congratulate this year's graduates. He received his PhD in 1968 and is now Emeritus Professor of Marine Sciences at the University of Connecticut.
The name of the 1,000th degree recipient was announced at the ceremony, which also included presentations of the George P. Panteleyev Award and the Rear Admiral Richard F. Pittenger, USN (Ret) Fellowship.