Welcome!
This blog provides an opportunity for the WHOI community to get to know our students a little better, a forum to share information with the students, and a window into the JPBO for the outside world. The primary focus is on the MIT-WHOI Joint Program in Biological Oceanography. Please send suggestions for blog content to atarrant (at) whoi (dot) edu.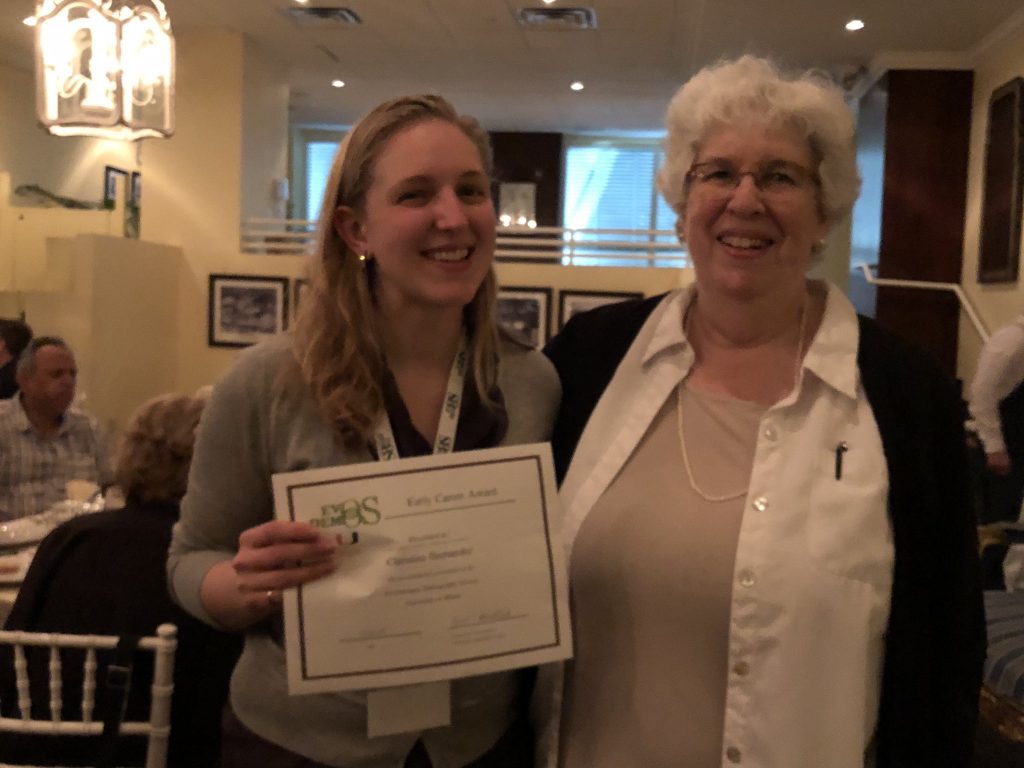 At the Annual Meeting of the Evolutionary Demography Society, Christina Hernández won the prize for best student presentation for her talk, "Maternal Age and Fitness in a Rotifer: a Demographic Analysis."
The picture shows Chrissy with the president of the society, Prof. Carol Horvitz of the University of Miami.
Congratulations, and well-deserved!
Over the next few months this page will include short profiles of many of our students. I thought to start with our second year students because they are still "new faces" to many of us. Three students entered the JPBO in Fall 2017. They have a solid year of courses under their belts and are increasingly focused on research. They are busily preparing their research reports (due at the end of January) and then will move toward building their thesis committees and developing their thesis proposal. A brief introduction to each of them follows:
Lauren Dykman
Lauren graduated from University of California, Santa Barbara with B.S. in Biological Sciences. There, she studied parasites in the kelp forest food web and worked in ecological restoration. She is now a member of the Mullineaux Benthic Ecology Group at WHOI where she focuses on hydrothermal vent ecology, disturbance and succession, and functional ecology. In her spare time, Lauren loves outdoor recreation including running, sailing, hiking, swimming, and scuba.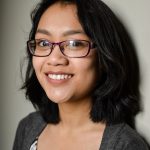 Alia Hidayat
Alia did her undergraduate work at the University of Washington, receiving a B.S. in Molecular Biology with a minor in Marine Biology. She is fascinated by the brain and currently studies the effects of algal toxins on the central nervous system in the Aluru lab. Alia is also passionate about bringing science into the community through education and communication. As part of this effort, she helps run the Broader Impacts Group at WHOI, a student group dedicated to supporting science outreach.
Andrew Hirzel
Andrew completed his undergraduate studies at the University of Miami with a double major in biology and marine science. He is studying biological-physical interactions in the McGillicuddy lab. He's currently preparing to spend 6 weeks in the Indian Ocean looking at how plankton populations change over time within eddies.  When he's not wrangling the Video Plankton Recorder, Andrew makes excellent use of the WHOI community gardens.